Café Menu
Café and Sportive Menus
Café Menu
Caroline Dabney is a qualified Nutritionist and both she and Andy Rourke love good food. Our Cafe Menu caters for breakfast, lunch and afternoon tea.  Our Sportive Menu has been created to include specific carbohydrate and protein-rich foods to help you achieve your best performance. Both menus can be tailored to meet your specific needs.
Food Menu
* * * *
Hearty Sausage and Bacon Baps
Fried Egg Rolls
Freshly made Egg Mayo, Cheese or Humus wholemeal rolls (with or without salad)
Pasta pots
Quiches/Salads (Summer Menu)
Homemade Soup (Winter Menu)
Hot savoury pastries (Meat and Veggie options)
Jacket Spuds with Cheese, Coleslaw, or Baked Beans (Winter Menu)
* * * *
Grab and Go!
* * * *
Selection of homemade cakes
Energy balls/energy bars
Hard-boiled eggs
Bananas
Beetroot Shots
* * * *
The above menus are subject to change
Energising and Refreshing Drinks
* * * *
Barista coffee (Americano, Latté, Espresso, Mocha, Cappuccino, etc)
English Breakfast/Speciality teas
Hot chocolate
Freshly-squeezed orange juice (Summer time)
Cold drinks (Spring Water, Cokes, Lucozade Sport, Fentimans, San Pellegrino cans and Cawstons natural juice cartons/cans.)
* * * *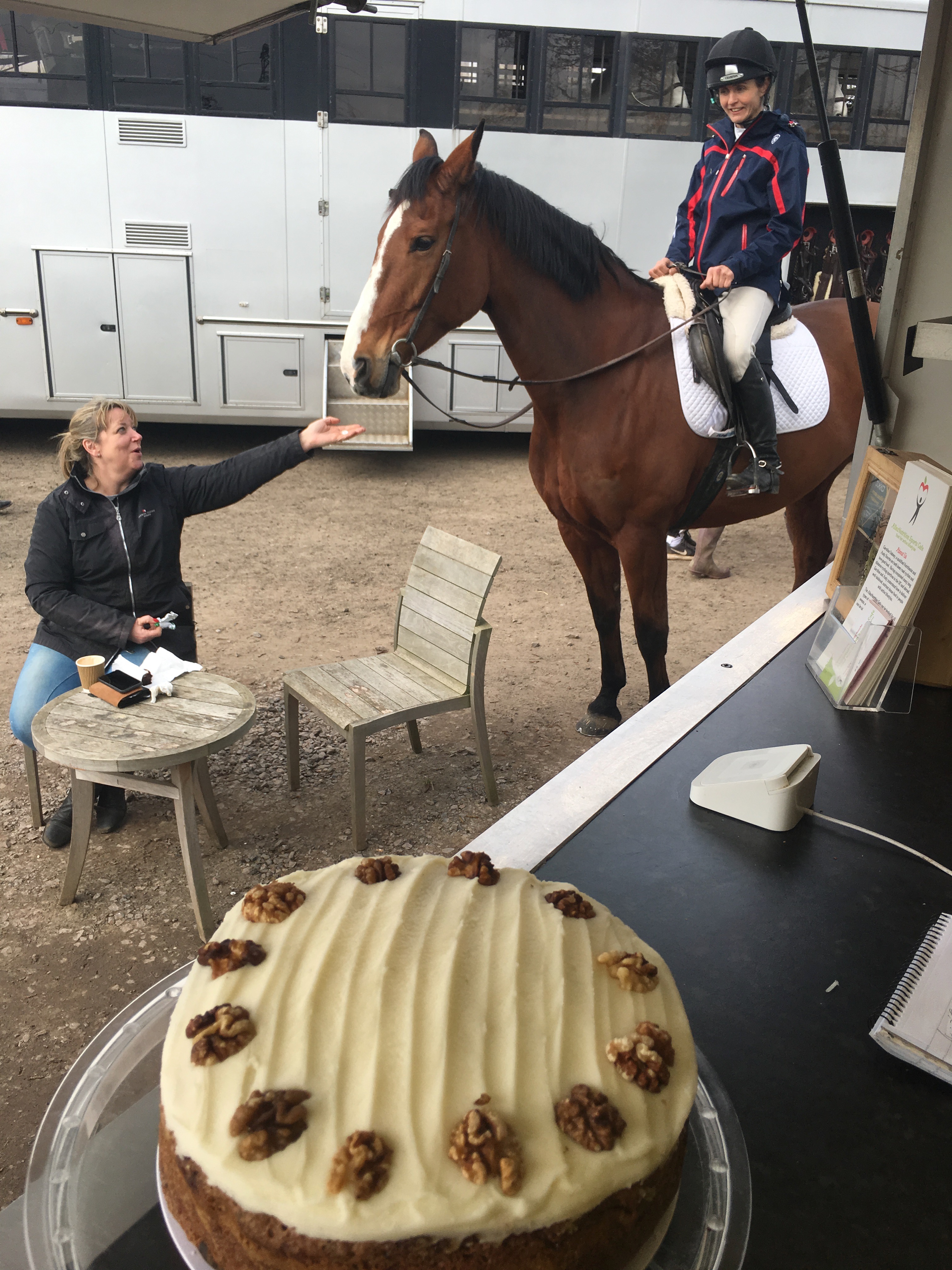 "I'd rather have Carrot Cake than a wretched polo and I can see they take card!"
Typical Cycling Sportive Menu
* * * *
Tea/Coffee
Selection of wholemeal sandwiches (Peanut Butter, Salami, Cheese, Jam etc)
Flapjack bites/energy bars
Rice cakes
Salted new potatoes
Bananas/oranges
Water bottle re-fill
* * * *
The above menus are subject to change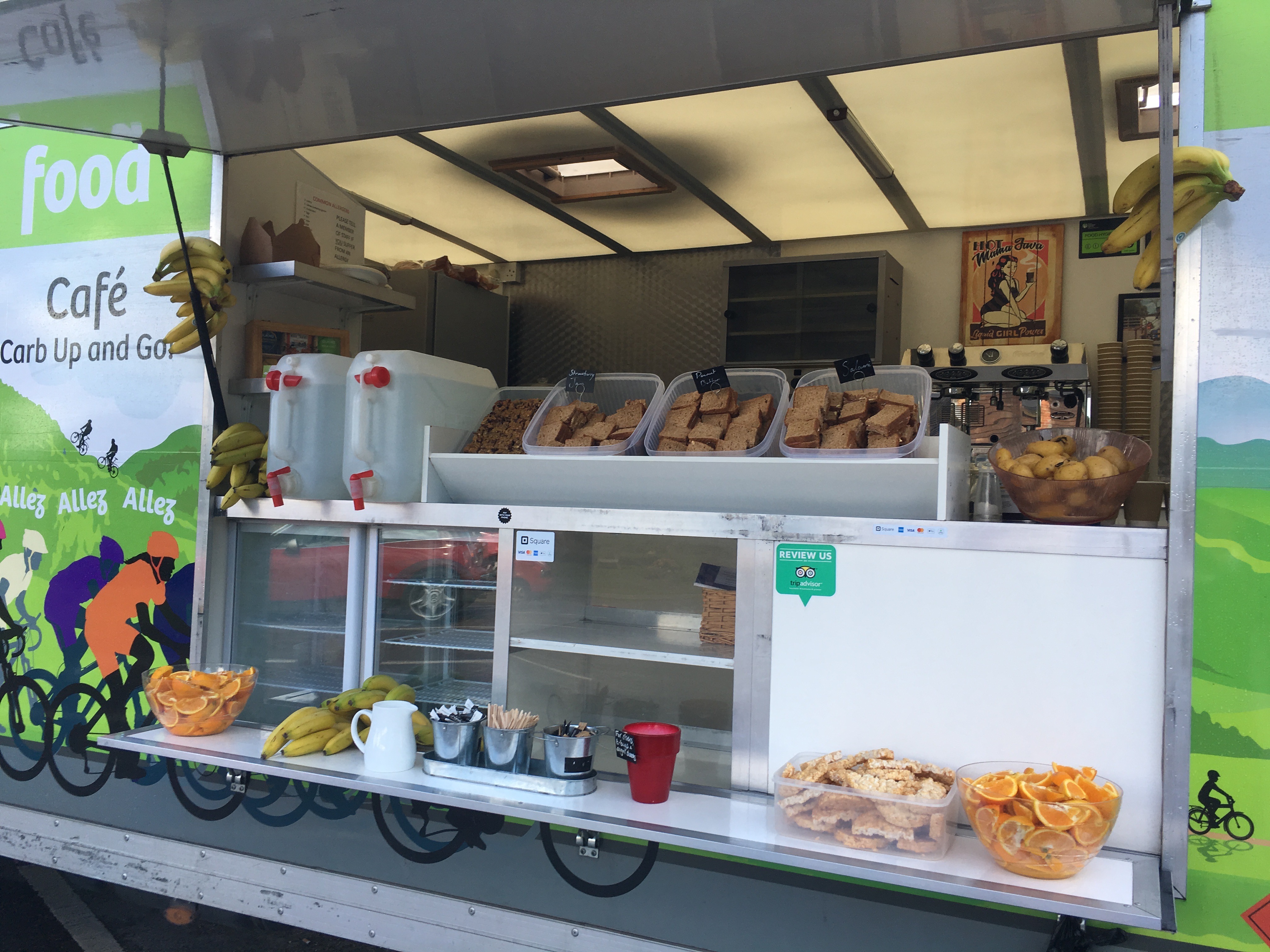 Need a Mobile Catering Van?
Get in touch to book your next event.