Café Menu
Café and Sportive Menus
Café Menu
Caroline Dabney is a qualified Nutritionist and both she and Andy Rourke are passionate about sport and love good food. We have specifically selected carbohydrate and protein-rich foods along with excellent beverages to help you achieve your best performance.
Energising and Refreshing Drinks
* * * *
Barista coffee (Americano, Latté, Espresso, Mocha, Cappucino, etc)
Speciality teas
Hot chocolate
Freshly-squeezed orange juice (Summer time)
Cold drinks (Spring Water, Coconut Water, Coca-Cola, Lucozade Sport, Fentimens, etc)
* * * *
Food Menu
* * * *
Pasta dishes
Home-made soup (Winter time)
Selection of freshly made wholemeal rolls (Ham, Egg, Cheese, etc)
Hot bacon/egg rolls
Quiches/Salads
Hot savoury pastries (Meat and Veggie options)
Jacket Potatoes with Cheese / Coleslaw
* * * *
The above menus are subject to change
Grab and Go!
* * * *
Selection of homemade cakes
Energy balls/energy bars
Hard-boiled eggs
Bananas
Beetroot Shots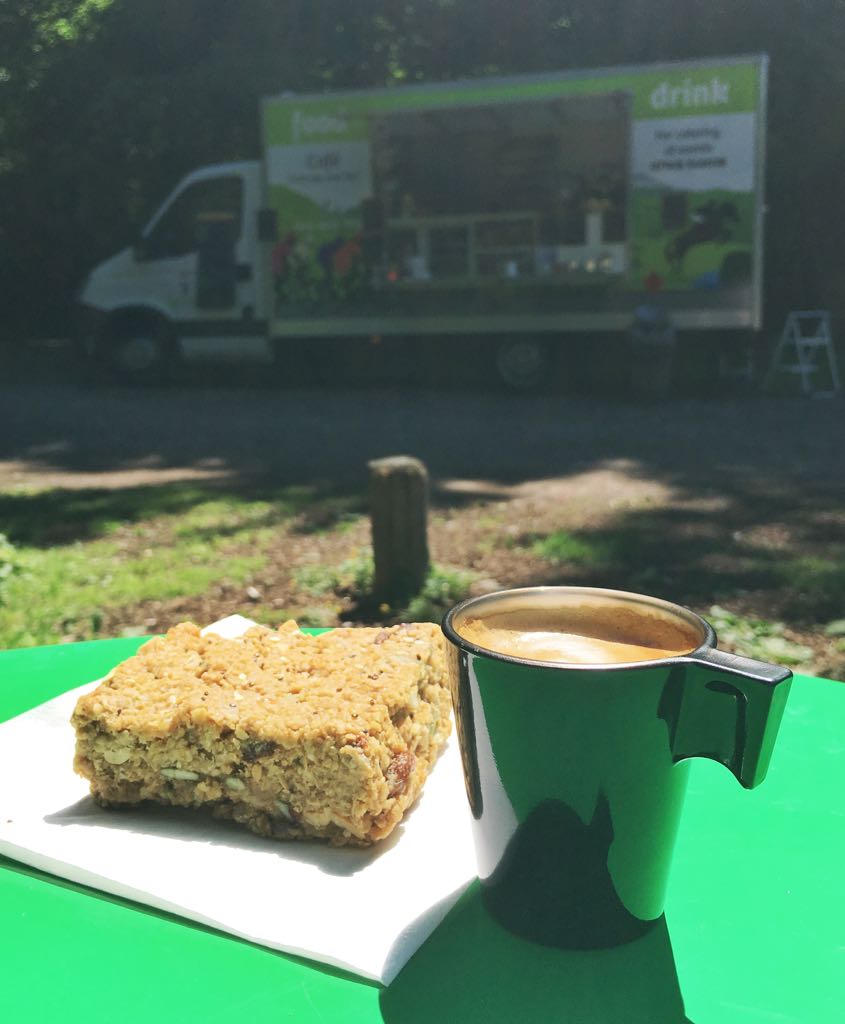 Typical Cycling Sportive Menu
* * * *
Teas/Coffee
A selection of wholemeal sandwiches (Peanut Butter, Salami, Cheese, Jam etc)
Flapjack bites/energy bars
Rice cakes
Salted new potatoes
Bananas/oranges
Water bottle re-fill
* * * *
The above menus are subject to change
Need an Event Catering Van? Get in touch to book your next event.