Our mobile catering van for events can be booked for all types of events, including community, charitable, private, corporate and sporting events. Call 07948 546038 to book your mobile catering event today.
Need a Mobile Catering Van?
Get in touch to book your next event.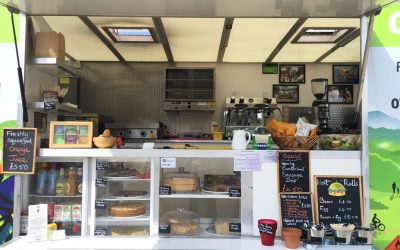 A great choice! AllezNutrition arrived on time, set up promptly, were professional and fun too in supporting our ladies' fashion show. The home-made cakes were amazing! Caroline even joined in, at the end of the evening. I will definitely use AllezNutrition again....
read more